BACK TO BRAINY WORK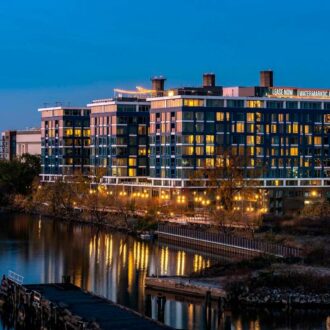 Watermark
A Washingtonian launch story drove 1,028 new website referrals.
Washingtonian's second story became the #2 website traffic driver.
A Washington Post story drove 413 new website referrals.

Our "A Taste of Buzzard Point" produced over 75 attendees.
We secured social media coverage from all restaurant partners and D.C. affiliates.
The BID promoted it via all social handles and e-newsletter distribution.
After the event, they leased 12 apartments.